Overview
Beginning Monday 19th February, some customers using MacOS X are beginning to see an alert for a product called "SplashTop Streamer" and the OSX Installer Icon being left in their system dock. This is expected behaviour, and customers should not be concerned - however are welcome to contact our Help Desk for more information.
Background
Real World utilises a product known as Autotask Endpoint Monitor (AEM) to assist us with obtaining system health data from client computers and performing remote support to our customers. AEM runs an "agent' on client machines which collects vital statistics such as CPU usage, Memory Usage, the state of Anti-Virus and Anti-Malware software, and basic statistics for core system processes. It also allows us to conduct regular maintenance and manage Operating System patches to ensure our clients machines are kept up to date.
AEM uses a product called "SplashTop Streamer" to provide remote screen sharing and allows us to assist our customers with problems that they may encounter on a day to day basis. The Remote Access can be controller by the use of a "Privacy Mode" which can be toggled on and off by our customers.
With the recent 5.6 Release of AEM published in Mid February, an updated version of the SplashTop client was released offering better performance, improved security and some additional features. This installation is completed automatically as part of the automatic upgrade of the AEM Agent installed on clients machines.
For machines running certain versions of MacOS X we have observed that while the installation completes successfully, a SplashTop Information Box similar to below may be left on the screen once the installation is completed.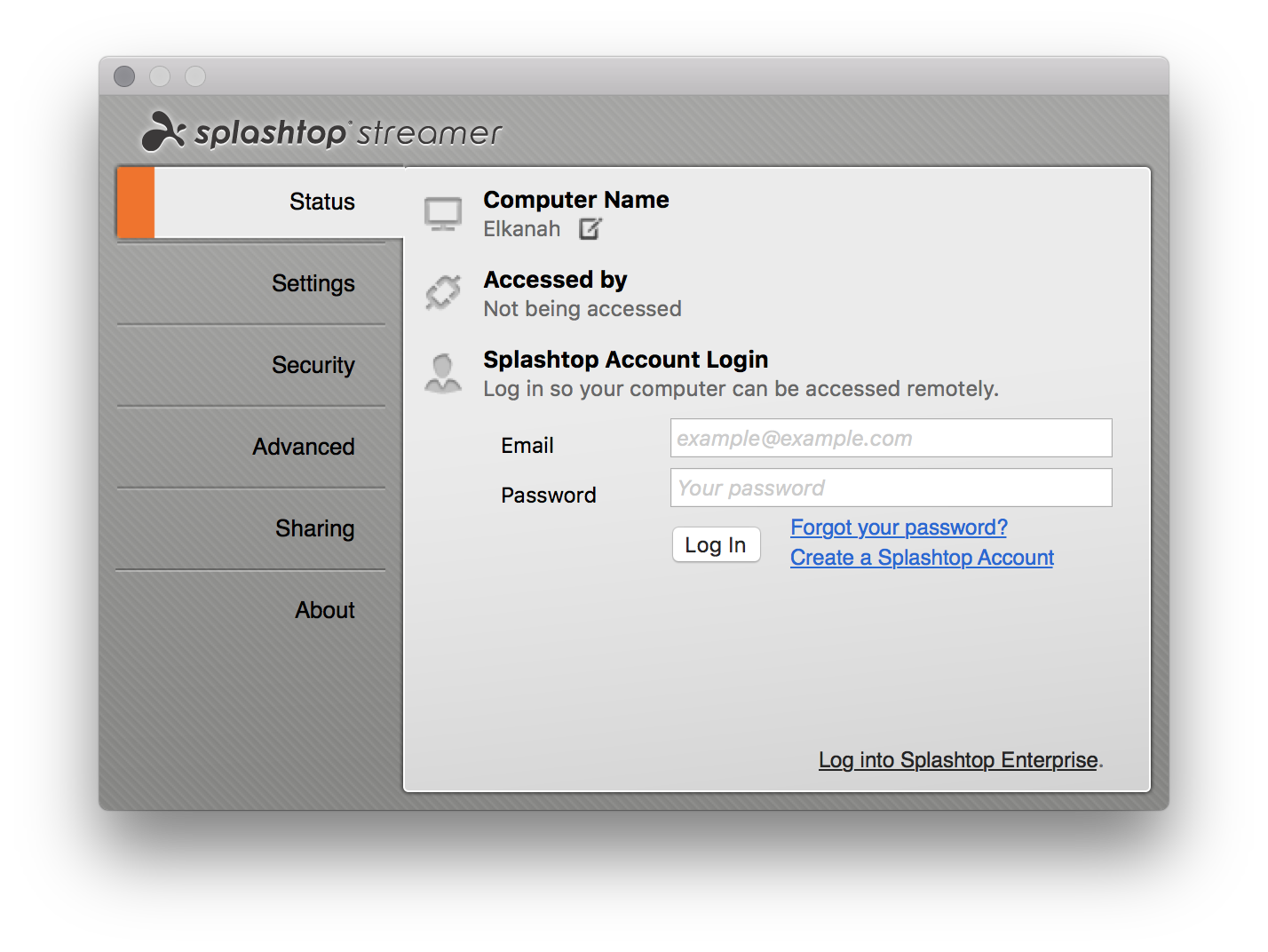 The OSX Installer Icon may also remain in the Dock once this is completed.
If you have been impacted by this, you may simply close the SplashTop streamer application and quit the Installer application. You may also choose to restart your computer which will also complete these actions.
More Information
You can read the published release notes for the AEM 5.6 release at:
http://help.aem.autotask.net/en/Content/0HOME/ReleaseNotes/2018/ReleaseNotesAEMv5.6.0MaintenanceRelease.htm