The first time you launch CloudPBX desktop you will be presented with a login prompt.
Your login details will be sent to you by Real World support. If you are missing your details, please contact us via email or by calling us on 1300 798 718.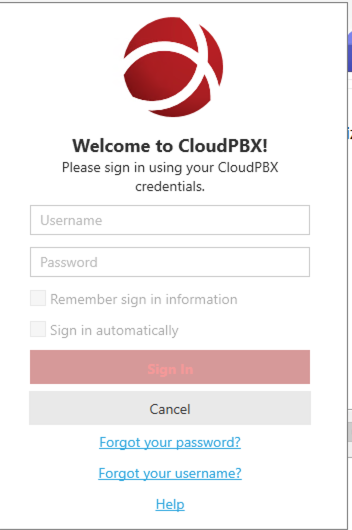 Once you sign in with your username (your email address) and your unique password, your CloudPBX Desktop Application will be configured with all your user settings.
You can optionally tell CloudPBX Desktop to remember your sign in details, and sign in automatically when CloudPBX launches.