You can Transfer an established call by selecting the Transfer button on the call's menu options. It looks like this: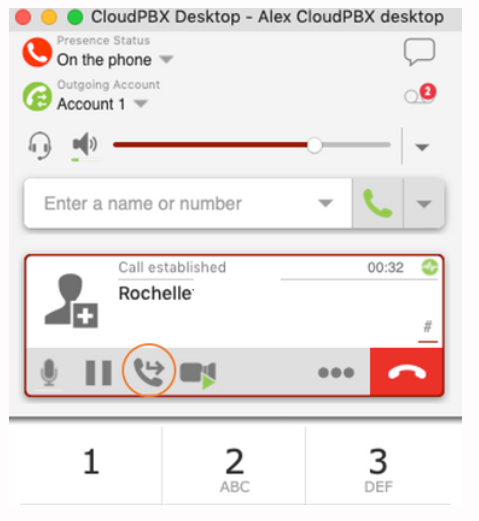 Then it will give you the option to key in the number you want to transferto - either an internal extension number or an external number like a mobile number. Note that as with a physical desk phone, transfers can either be announced (where you speak to the transferee first) or unannounced (call goes straight to transferee).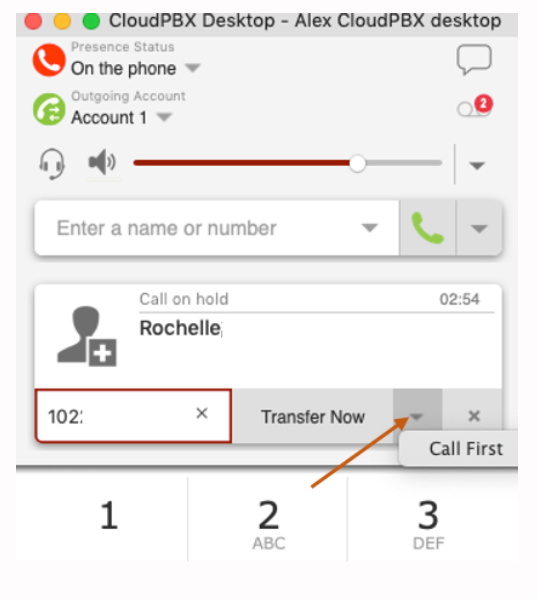 To make an announced/attended transfer, click the dropdown arrow next to the Transfer Now option, this will allow you to speak with the transferee before transferring the call to them.
A secondary call will open up, and your initial call will be on hold: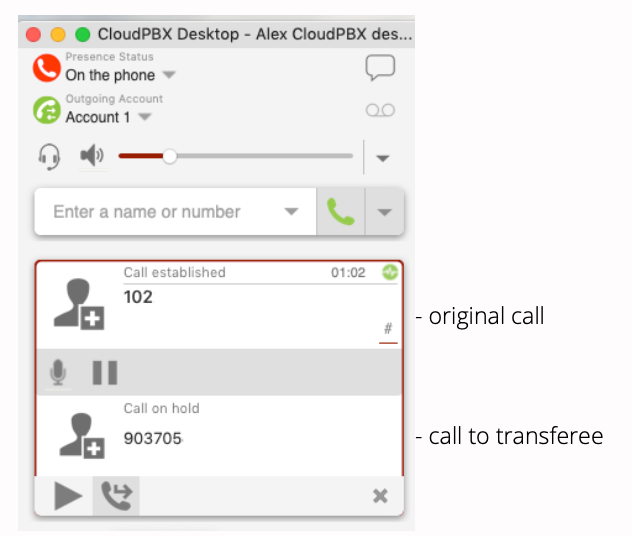 While you're speaking to the transferee, the original caller will automatically go on hold. You can speak to them again by pressing the Play button next to their call (and the transferee call will go on hold).
If the transferee is unavailable, you can disconnect their call via the small 'x' in the menu underneath their call.
If they are available, pick up the original call (1022 in this example), then click the transfer button again to transfer it.