To make a call, navigate to the dial pad screen.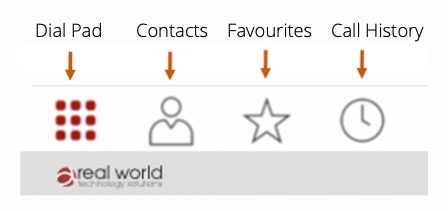 You can then either key in the number on your computer keyboard or click the buttons on the app's keypad using your mouse.
Next click on the Green Phone button or press enter to dial the number.
Step 1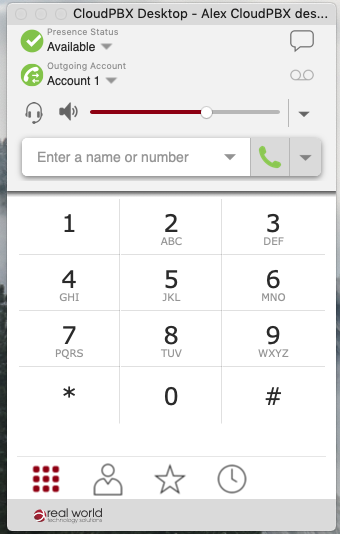 Step 2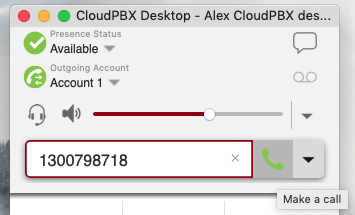 You can also selected a previously called number via the dropdown arrow next to the number textbox.
Please note selecting a number this way will dial the number straight away.