Certain registry settings can interfere with Outlook's ability to connect to Microsoft 365 mailboxes, especially if the mailbox has recently been migrated from an on-premises Exchange Server in a hybrid Exchange environment - or if Autodiscover CNAME records have changed to point to your Exchange Online service.
Signin prompts in Outlook is primarily an Autodiscover issue, and depending on the version of Outlook, can have many settings to diagnose and correct on the client workstation running Outlook.
In the first instance, running the Microsoft Support and Recovery Assistant: Outlook Password Prompt diagnostic can assist in finding and resolving issues automatically.
The assistant can be downloaded from https://aka.ms/SaRA-OutlookPwdPrompt.
When downloaded, make sure Outlook is not running, then run the assistant and follow the prompts to allow the troubleshooter to determine settings that may need to be adjusted.
The assistant will start to determine issues to determine if Outlook is using Modern Authentication: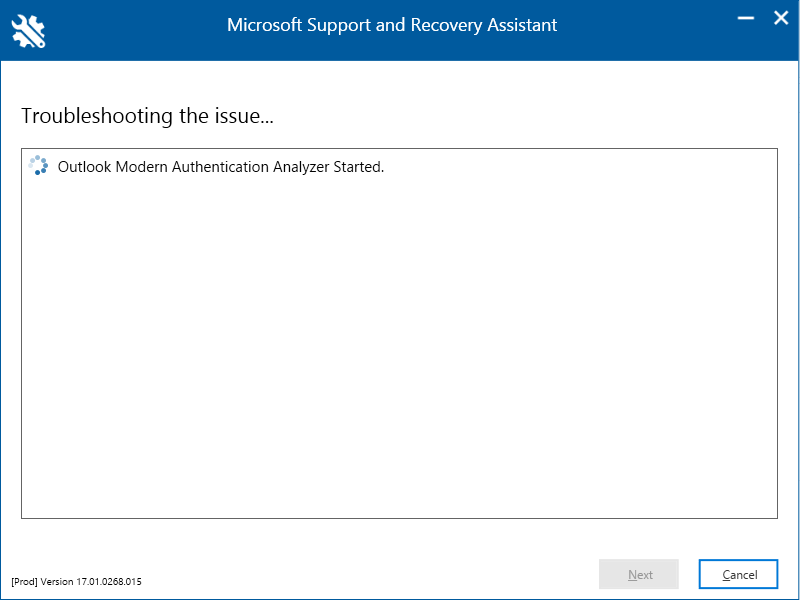 Where recommended settings need to be applied, it will prompt you to perform changes: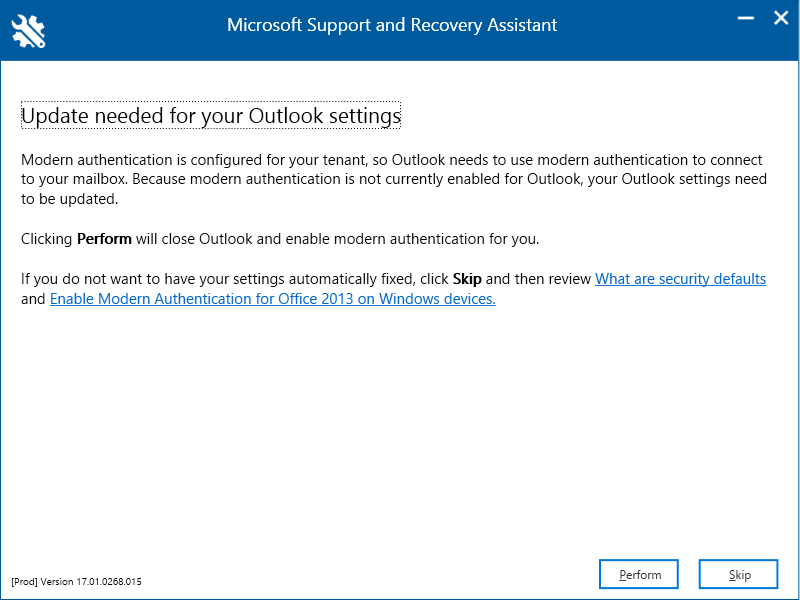 When the assistant has made changes, it will prompt you to try the changes in Outlook: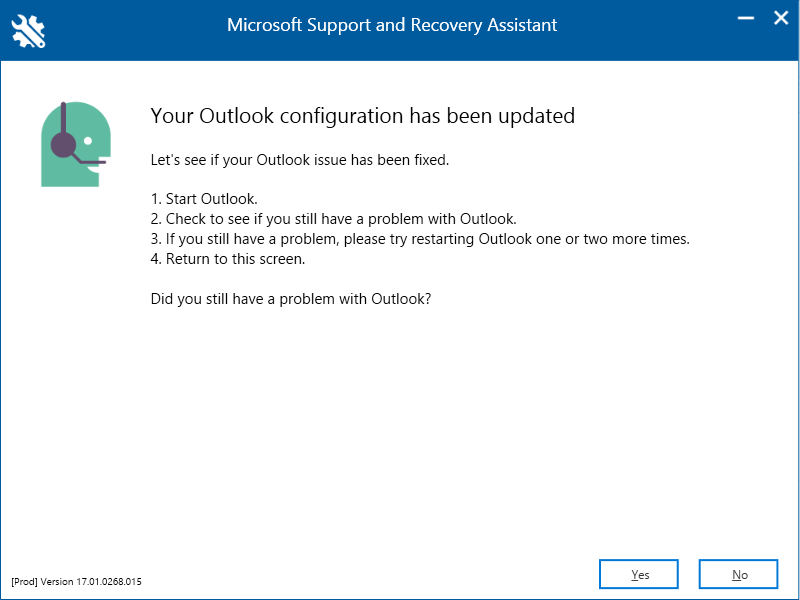 When this screen is open, start Outlook and sign-in to see if the issue has resolved. If so, click No to the above screen, If not, click Yes to continue analysis and further changes.