In January 2023 we rolled out our new login experience to offer additional layers of security to the CloudPBX management experience.
As part of this process, administrators need to register with their email address and set up a Two Factor Authentication method.
When a new user first logs in, they will need to register their email address to the CloudPBX Platform.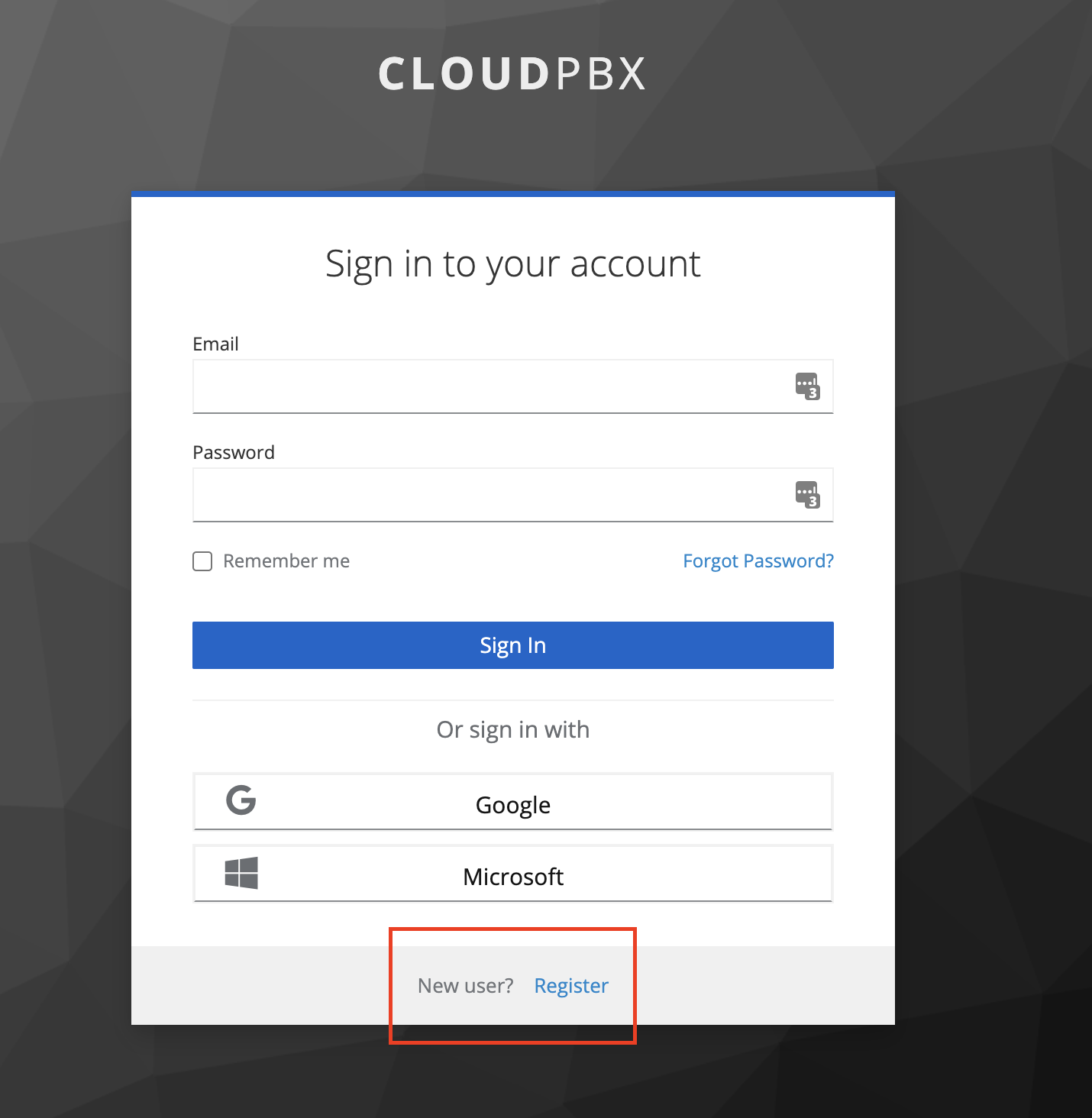 The first step is to provide your details: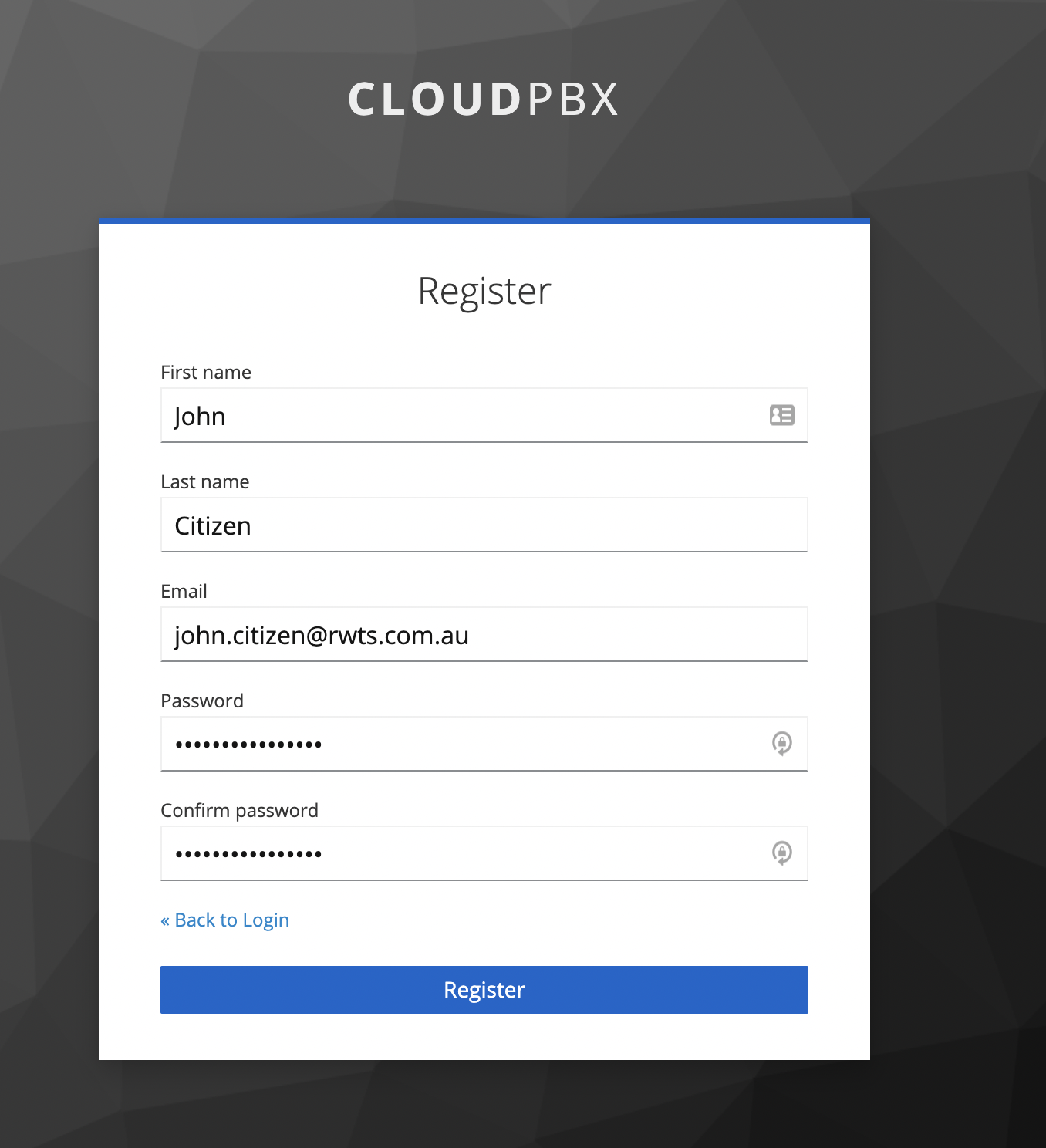 And then to verify your email address: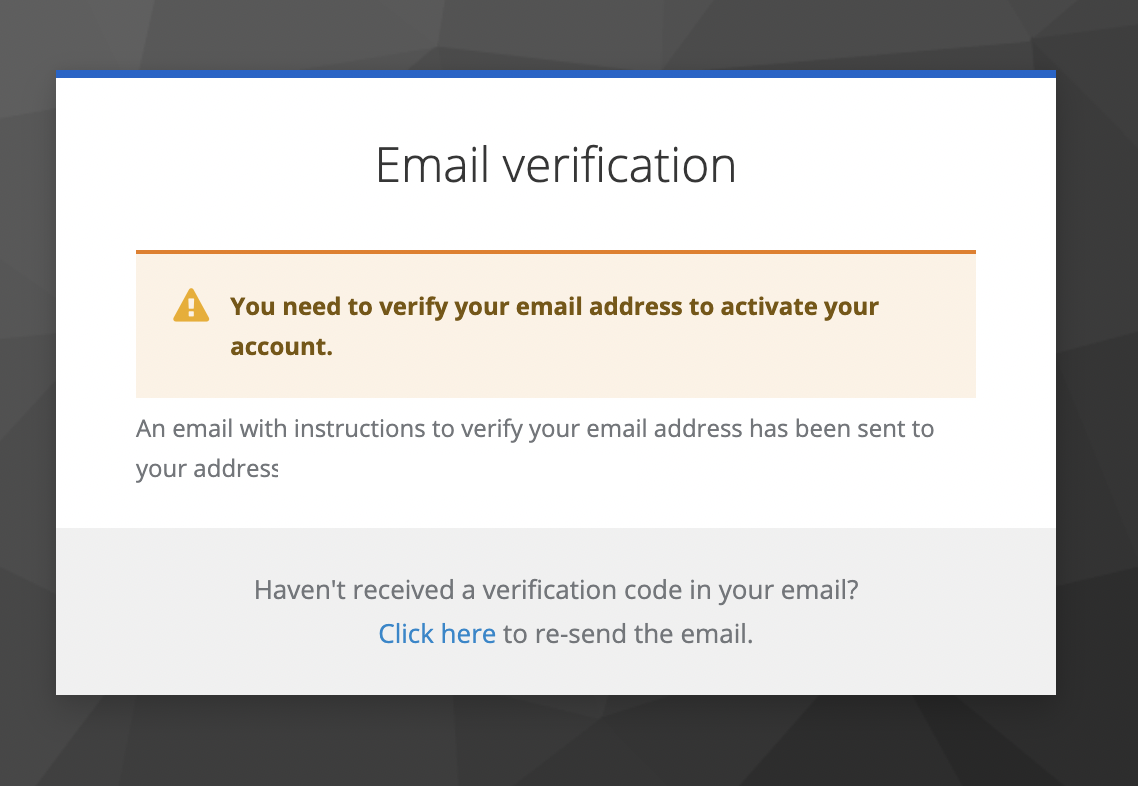 You will receive an email like the below, and you will need to click the link to verify your account:

Once you've completed the verification, you'll be prompted to "map" your CloudPBX account to your company name. Your name and email address will be pre-filled.
If you were an existing CloudPBX user, please provide your company name and tenancy name, or username in the "tenant or company" field and our team will action your request and advise by email. If you request is urgent you can call us on 1300 798 718.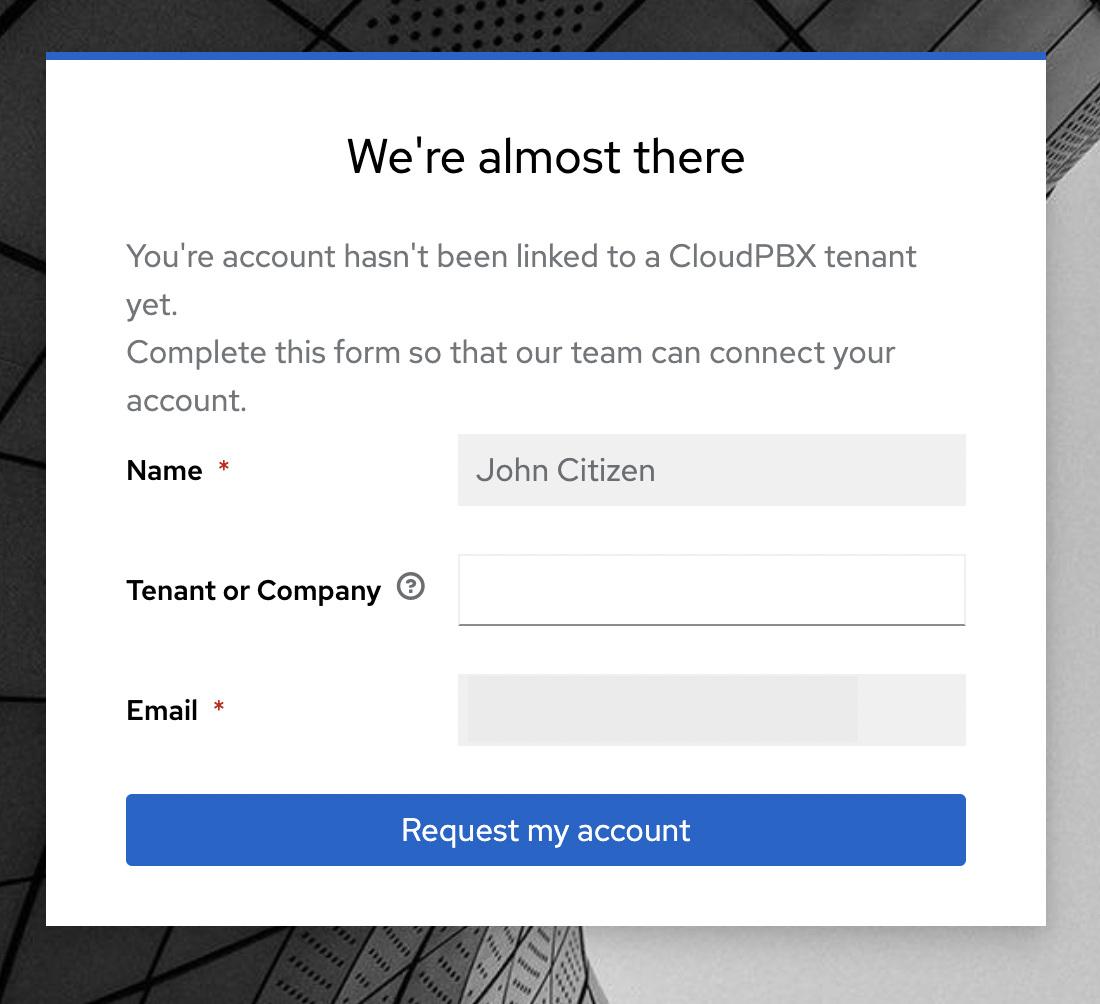 Once the mapping is complete, you can log in using your new username and password.